Special thanks to the Capital Investment Network for bringing Northwest Social Venture Fund's Carolynn Duncan to meet with impact entrepreneurs & investors in Vancouver and Victoria, British Columbia Canada.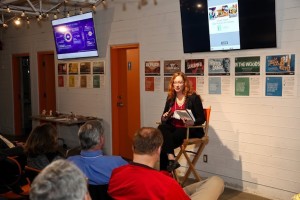 On March 25, Spring activator, based in Vancouver British Columbia, hosted an informal meetup + talk / Q&A on all things impact. It was great to connect with driven, highly motivated social entrepreneurs leading initiatives – represented by Curatio, Content4Good,SocialFare.org, and BRIM Anti-Bullying Software, among others. Some of the topics discussed, included:
How to approach impact investors (compared to venture investors)
Where is the $ at in impact investing? (Geography, sector, etc.)
Lessons learned/personal failures in impact investing
How to track impact
How to define impact metrics, similar to business metrics
Is it more difficult to raise impact capital, than "regular" capital?
What are B Corps? Should my company become one?
Following the event, we had a great visit with Joel Solomon, Renewal Funds, and enjoyed comparing notes on impact fund models.
The next evening, after a beautiful tour of Vancouver and an enjoyable ferry ride over to Victoria, we met with impact investors and social entrepreneurs at an event co-hosted by the Capital Investment Network (CIN), The Impact Fund and VIATeC, at Fort Tectoria.
Here are slides from this discussion:
The emphasis of the CIN meeting was more specifically focused for the investor perspective, and topics of the Q&A included:
• How can impact investors connect with viable impact startups?
• How do you balance risk/ROI in this new space, where there is already some losses occurring and no/limited data regarding successful investment returns?
• What's the best way to gauge the impact potential/metrics of a potential investment?
• What are some trends in the impact space – geography, impact emphasis, sector, deal-size, etc.?
• Who is currently investing, and what is the good/bad/ugly of people's experiences doing impact deals?
• What about investment timelines for impact deals – are they the same/different, slower or? for impact deals, as compared to standard investing.
At this discussion, we really appreciated hearing candid concerns from folks about the unknowns/risks of impact investing, and having a straightforward conversation. At the same time, we were excited to hear the enthusiasm folks have for getting actively involved, and as a group we brainstormed 10 specific ways individuals in Victoria can take a next step in putting private capital to work for good. So awesome!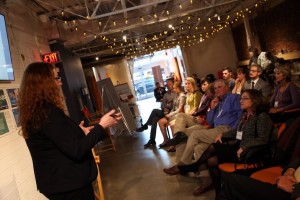 Overall, we're so thrilled about our experience meeting with entrepreneurs and investors in Vancouver and Victoria, and hope to continue these great conversations. And for anyone in the British Columbia community (or elsewhere!) who'd like to keep the momentum going, and sharpen up personal / professional development in the hybrid combination of impact + finance skills, we welcome participation in NWSVF's Spring 2015 Impact Investing Education Series – more info here: http://t.co/05ynoOJPXx, or contact info@nwsvf.org.
Thanks again to the Capital Investment Network and all our friends in British Columbia!