Carolynn Duncan, Founding Partner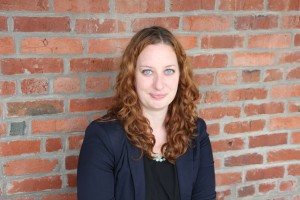 Carolynn Duncan is the Founder & General Partner of the NW Social Venture Fund, an impact fund that focuses on scalable social business opportunities that align with the White House Grand Challenges mission, to connect entrepreneurs, engineers, and impact funds to tackle ambitious but achievable goals that resolve civizilation-afflicting problems. Previously, Carolynn founded TenX.org, an open-source style startup accelerator for high growth entrepreneurs seeking to successfully build capacity to scale and exceed the $1MM in revenue milestone, with program reach in Portland, Seattle and San Francisco. Under Carolynn's direction, TenX alumni have generated more than $25MM in early stage revenues & funding since 2010.
Prior to TenX, Carolynn sourced deals for Salt Lake City-based EPIC Ventures, a Draper Fischer Jurvetson affiliate venture capital firm with $250MM under management, developed an entrepreneurial finance program and ran LivePitch events for FundingUniverse (now Lendio), assisted in launching the Eastern Idaho Entrepreneurial Center in partnership with Idaho National Lab, Brigham Young University-Idaho & EPIC Ventures, founded the Hundred Dollar Business microaccelerator, was a founding employee of TagJungle, a tech startup for blog search technology, and worked at $3MM seed fund/accelerator Provo Labs founded by Ancestry.com founder Paul Allen.
She has worked with at-risk youth through Utah Youth Village and the Casey Life Skills Program, volunteers as a "Big Sister" with Big Brothers, Big Sisters, is an advocate of Pathway, a distance learning program developed by BYU-Idaho, and has taught financial & employment literacy for young adults in the LDS Church. Carolynn has a Bachelor's in Modern Dance, Violin, and English Literature/Creative Writing from Brigham Young University-Idaho, and currently completing an Executive MBA at Brigham Young University.
Mark Grimes, Fund Advisor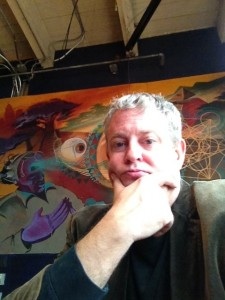 Mark Grimes is a social entrepreneur and angel investor who has started each of his businesses over the last 20 years with cash on hand, no business plan and all have been profitable within 90 days. Founder of Eyescream Interactive an advertising agency with clients such as P&G, Nextel, Disney, and Outpost.com. The agency was one of the top 20 interactive advertising agencies according to Adweek magazine and annual billings over 7.1 million dollars.
Current businesses include NedSpace co-working for startups, innovative tech companies, and social entrepreneurs; and Maker Faire Africa a celebration of African ingenuity, innovation, invention and social entrepreneurship.
Gun Denhart, Fund Advisor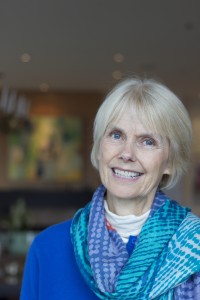 Gun Denhart co founded Hanna Andersson Corporation in 1983. Ms. Denhart joined the Board of Directors for Threshold Group, Inc. in early 2008, and also serves as on the advisory board for Stand for Children. Ms. Denhart is a charter member and served as board member of Business for Social Responsibility.
Ms. Denhart currently serves on the boards of Mercy Corps, Ecotrust, and Lund University Foundation. Previously, she was the chair of the Oregon Business Association and a board member of the Russell Family Foundation. Ms. Denhart co-authored the book Growing Local Value.
Jacen Greene, Fund Advisor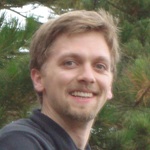 Jacen Greene teaches social entrepreneurship and manages social innovation programs as part of the Impact Entrepreneurs initiative at Portland State University. He has previously worked with social entrepreneurs in the U.S., India, Cambodia, Honduras and Nicaragua conducting training sessions, delivering technical assistance and coordinating capacity building programs.
He previously served as Finance and Sustainability Analyst for the multinational social enterprise Sustainable Harvest, and helped design Central City Coffee's business model as a freelance consultant. Jacen graduated Beta Gamma Sigma with an MBA in business sustainability from Portland State University and magna cum laude with a B.A. in China studies from Willamette University.
Pam Abrahamson, Media Strategist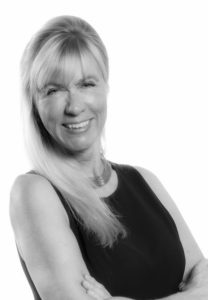 Pam has provided over 20 years of strategic public relations program counsel for technology, financial services, consumer and real estate clients, with an emphasis on managing launch and acquisition strategies for fast-growth, privately held companies in the U.S. and abroad.
Her focus includes customized public relations programs, managing communications teams, project writing, media and analyst relations, client media training and e-media counsel. Recent media placements include Christian Science Monitor, Wall Street & Technology, Sirius Networks, CNBC, New York Times, USA Today, Investor's Business Advisor, Los Angeles Times, Dr. Laura syndicated radio program, Wall Street Journal, Washington Post, American Banker, Bank Systems & Technology, Mortgage Technology, ComputerWorld, InfoWorld and others.
She serves as vice president and account manager for Stephenson Group, a nationally-based public relations agency serving technology and financial services clients. In her role with Stephenson Group, she oversees communications strategies for emerging and Fortune 500 clients. Pam also served as founder and president of Abrahamsson & Associates, a West Coast public relations and marketing communications firm serving the corporate, real estate and not-for-profit industries.