Dear friends and colleagues,
We are excited to host the third Hacking Social Impact unconference on December 4-5 in Portland, Oregon.
The focus of this unconference is to explore social ventures through hands-on learning and collaboration. An unconference is one of the most fun event experiences you can have, and HSI is open to hackers, geeks, social impact folks, investors, volunteers, finance, development, foundation, and nonprofit teams, entrepreneurs, students, and more.
In our first two years, we had a tremendous experience hosting impact community members and learning with and from folks from Ecotrust, Immix Law, Springboard Innovation, B Labs, Grameen Foundation, Mercy Corps Micro Mentor, p:ear, PSU Impact Entrepreneurs, Big Brothers Big Sisters, Social Venture Partners, Startup America, Gates Foundation, Half Sky Journeys, Case Foundation, Fundrise, Mercy Corps Action Center, and many more.
Tickets are affordable priced at $50 for general attendees, and $25 for students, for an evening and full day 2-day event. To register, please visit www.nwsvf.org/unconference.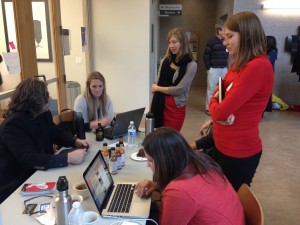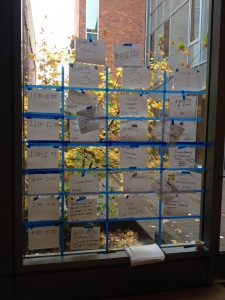 How you can get involved:
We are looking for folks who want to:
1. Lead an unconference session or hands-on workshop: Lead a collaborative discussion exploring a topic in finance, social entrepreneurship, impact, industry, nonprofit, economics, sciences & technology, arts, philanthropy, and more.
For workshops, work with participants to complete hands-on activities, including putting together budgets, filling out grant applications, going out into the community and starting a social business idea during a one-hour period of time, and more.
2. Create & share a video: Put together an engaging one-minute video about a project, organization, or business you are working on, for the opening keynote.
3. Volunteer: Before/during/after the event to help with logistics, tech/AV, facilitation of learning activities, and general needs for the unconference. Contact info@nwsvf.org to tell us more about your interests and availability, and we'll be in touch.
4. Support HSI as a venue or meal host, sponsor, or in-kind community partner. We are open to your ideas about how you'd like to get involved! Please contact us at info@nwsvf.org to start the conversation.
If you are available to participate in Hacking Social Impact in any of these areas, or if you have other ideas about how you'd like to get involved, let us know! Please contact us at info@nwsvf.org for next steps.
Warm regards,
Carolynn Duncan
Social Venture Society
Northwest Social Venture Fund
p.s.: Here's a cool social impact project – 3D printed prosthetics in the developing country – we've been working on this year in Nairobi, Kenya, that we'll be sharing more about at HSI 2015. We can't wait to hear about your interests in social impact, too!